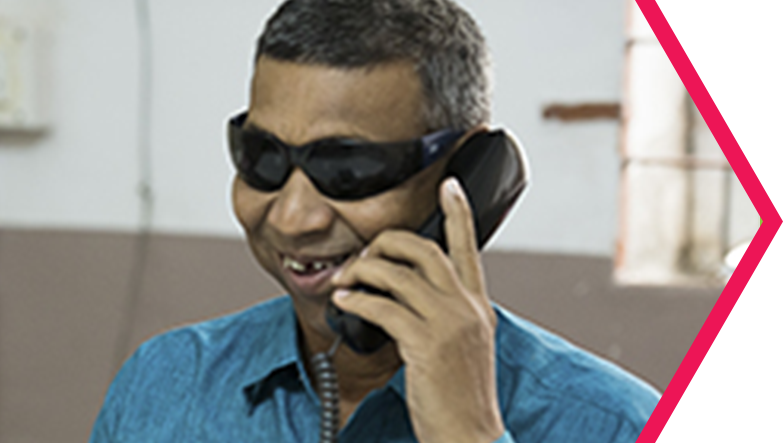 MR.VIKRAM S. MORE
Smallpox took away the lights of his body at the age of 2. Completed his SSC from a Blind School at Chalisgaon and came to Mumbai in 1981. He wandered in the streets of Mumbai thirsty and hungry.
The pain of helplessness and rejection surrounded by the glitter and glamour of Mumbai city solidified his determination to stand up and fight. He joined NADE in 1994 as a trainee and today he is working as a Development Officer with NADE and is a Member of the Executive Council of NADE, living with self respect and teaching others also to do so.
Now, he proudly says "Whatever I am today is because of NADE" though his hard work and sincerity has earned him success and happiness in life.
MS. LEELA CHANDUDE
Ms. Leela Chandude, an Orthopaedically Challenged woman wandered in the streets after completing her school education for a job. She joined NADE in the year 1987 as a trainee and through her hard work got herself promoted as a Supervisor in our Electrical Assembly Dept.
Today, she is a happy and satisfied employee, who is proud of supporting the disabled brothers and sisters in the Workshop.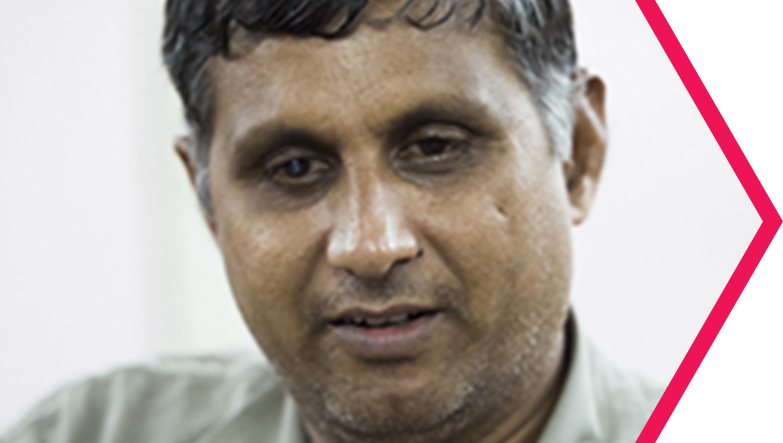 MR. ISMAIL QUERESHI
He became a blind person at the age of 2 years through Typhoid. He was determined to fight and facing all problems, managed to complete his B.A.Degree from Mumbai University. Thereafter, he was not lucky to get a regular job.
With full disappointment, he came to NADE in 2008. Today, he is working in our Godrej Packing Dept. and supports his wife and 2 children.